AMTD announced strategic investment in China's largest cooking and lifestyle media brand DayDayCook
AMTD announced strategic investment in China's largest cooking and lifestyle media brand DayDayCook. Both sides established a series of strategic cooperation in enhancing the quality of life experience in the future, building up a "finance + lifestyle" nested scene, incubating for supporting the innovation and entrepreneurship in Hong Kong also on capital markets and international development operations to provide users with a panoramic lifestyle service experience that combines innovation and creativity, beauty and deliciousness. Calvin Choi, Chairman and President of AMTD Group, was invited to serve as a non-executive director of the Board of Directors. This is another example of Hong Kong's new generation of entrepreneurs who are adhering to the spirit of self-improvement and hard work, cooperation in innovative area and creating a better life in the field of innovation and entrepreneurship.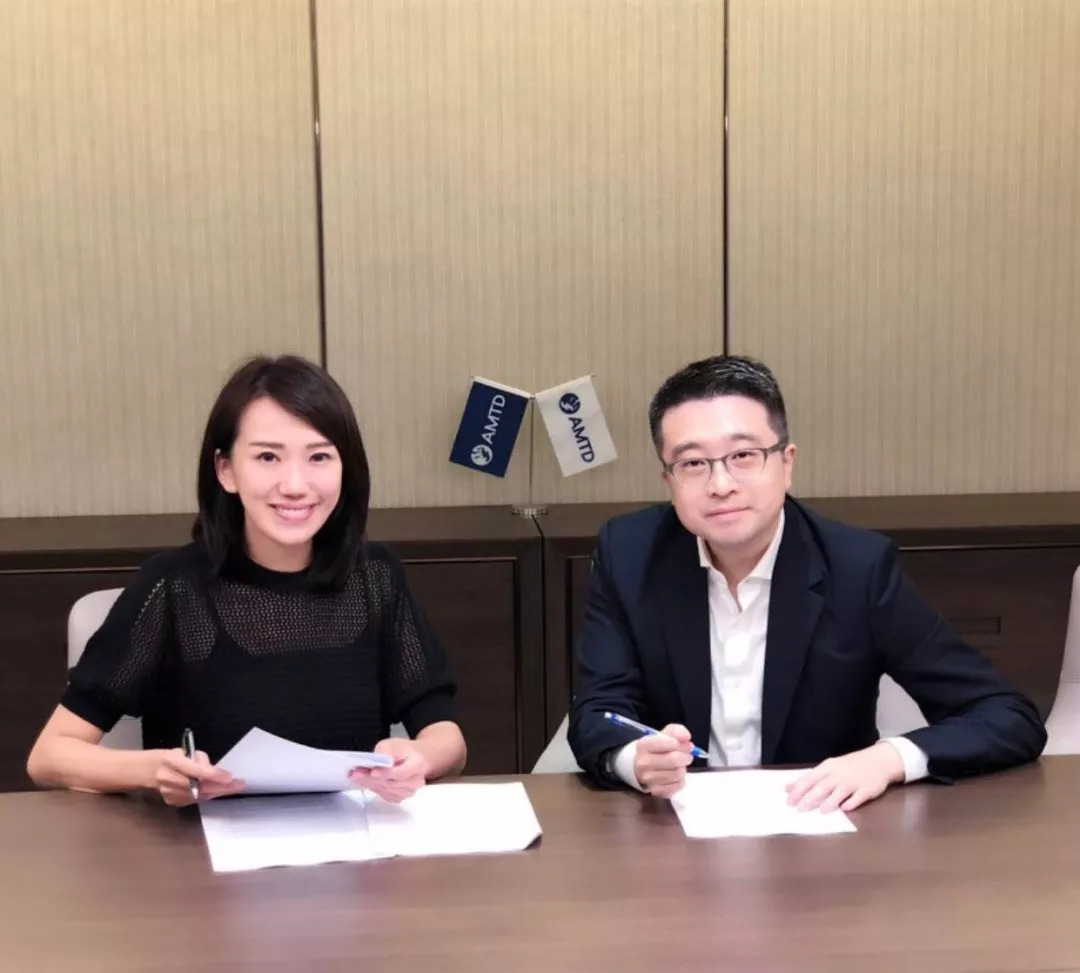 Calvin Choi, Chairman and President of AMTD Group, and Norma, DayDayCook's founder and CEO, jointly signed the strategic cooperation agreement
DayDayCook was founded in 2012 by Norma, a well-known young entrepreneur in Hong Kong. It is one of the largest and most professional food internet multimedia platforms in Asia. The Company has three major business lines including the video platform, e-commerce, and offline experience centers to form a panoramic and comprehensive brand ecosystem and to provide a 360-degree lifestyle experience for promoting the lifestyle of the young and female users as the core goal of the gourmet and trendy lifestyle brands. Sharing daily life content through social media and video platforms, DayDayCook has more than 80 million active viewers across the country and more than 1 billion monthly video views. DayDayCook also provides e-commerce solutions and has expanded its business to offline successfully in 2018. Shareholders of DayDayCook are all well-known institutional investors such as Alibaba Entrepreneurs Fund, K11 Investment of Cheng Chi Kong and 500 startups.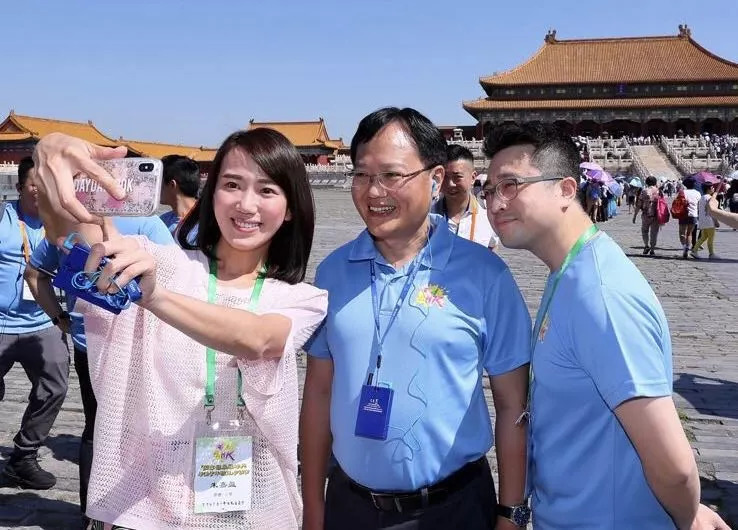 As the representatives of entrepreneurs from Hong Kong's new generations, Calvin Choi (right) and Norma Chu (left), guided by Chen Dong (middle), Deputy Head of the Liaison Office of the Central People's Government in the HKSAR, joined the Hong Kong youth delegation, visited the Forbidden City in Beijing, and were warmly welcomed by Han Zheng, a member of the Politburo Standing Committee of the Communist Party of China, Vice Premier, and Head of Central Coordination Group for Hong Kong and Macau Affairs, in the Great Hall of the People
DayDayCook's founder and CEO, Norma Chu said that she is very pleased to introduce AMTD, a comprehensive and innovative financial institution in Asia, as a strategic shareholder to achieve a full-scale strategic cooperation. AMTD is particularly active in the field of new economic investment, has unique advantages and experience in the capital markets, which will better promote the leap-forward development of DayDayCook in the fields of financial empowerment, technological innovation, capital markets and international development. She looks forward to working together to create a panoramic lifestyle service experience that combines innovation and creativity, beauty and deliciousness for all users.
Calvin Choi, Chairman and President of AMTD, pointed out as a diversified financial institution group rooted in Hong Kong, AMTD is always dedicated to becoming a "super-connector" to connect the Mainland and Hong Kong markets and to connect the Mainland enterprises with international investors promoting the good life for the nation through the power of technology and capital markets. AMTD is very optimistic about DayDayCook's long-term development of cooking interest, promoting trendy and healthy lifestyles. Moreover, AMTD particularly appreciates Norma, as the leading representative of Hong Kong's new generation of entrepreneurs, has shown perseverance, courage and innovative "Lion Rock" spirit. AMTD is looking forward to working with DayDayCook to create a representative and influential culinary and lifestyle media brand.
As a comprehensive financial institution rooted in Hong Kong, based in the Greater Bay Area, backed by the motherland and oriented to the world, AMTD has always been dedicated to building a more prosperous Hong Kong. In January 2018, AMTD Group held "AMTD · Hong Kong Night" at the World Economic Forum Annual Meeting in Davos for the first time in history, demonstrating to the world Hong Kong's development and splendid achievements. AMTD announced to be the exclusive strategic cooperation partner of Hong Kong Fintech Week and organized Hong Kong Fintech Week 2018 along with InvestHK. As the officiating guest of the event, Calvin Choi, the Chairman and President of AMTD Group, attended the launch ceremony with Carrie Lam, the Chief Executive of Hong Kong SAR. This is the second time that AMTD Group collaborated with local governments to host FinTech events since AMTD joined hands with Monetary Authority of Singapore to host "2017 Singapore FinTech Festival", world's largest FinTech Festival. Calvin Choi, as the sole representative of Hong Kong financial institutions, was named "2016 Fintech 35" by Institutional Investor, the globally renowned financial magazine.
AMTD has always attached great importance to technological innovation and its transformative power. The Group is committed to undertaking the "super-connector" role between the fields of technology and capital and between the leading FinTech companies, internet tech companies and Asian capital markets. AMTD has yielded fruitful results in innovation and technology investments. AMTD has strategically invested in Royole Corporation, a global industry leader of flexible display, flexible sensing, virtual reality and intelligent hardware.AMTD partnered with Standard Chartered to strategically invest in Dianrong, a Chinese FinTech Company established by Soul Htite, co-founder of Lending Club, assisted Dianrong in introducing renowned international institutional investors including GIC and joined hands with Dianrong to successfully incubate the FinTech market platform FinEX Asia. AMTD also cooperated with Singapore Economic Development Board, Softbank in Japan and Line to invest in Appier, a leading global AI tech company which was recognized as "50 enterprises that lead the global AI revolution" by Fortune magazine. Furthermore, AMTD's technology investment portfolio includes UCAR, a leading Chinese internet transportation company; Credible Labs, a U.S. based internet financial company and student loan platform listed in Australia and Peachjar, a U.S. based onlinel education service company, etc.